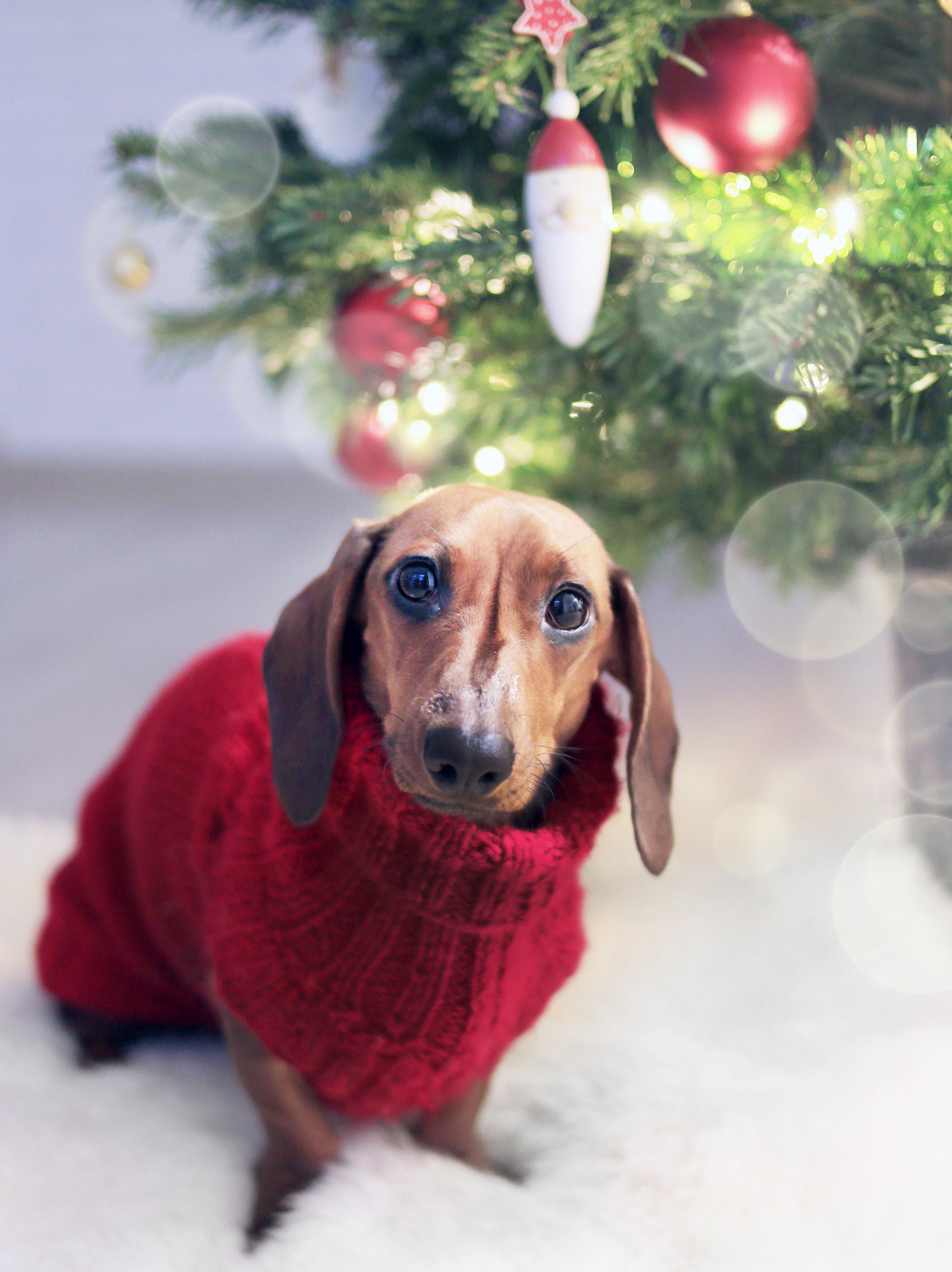 Prefer Pets 2017 Pet Product Holiday Wish List: Treats, Toys and Travel!
Are you busy shopping for the family? You should also spoil your pet this holiday season! Dogs and Cats also get happy when they receive new toys, treats, and gear! Scroll down and to check out some pet products we think would make an awesome present for your fur baby, handpicked by the Prefer Pets team!
Gifts for Dogs: Toys, Treats, and Accessories
These Benebone Dog Chew toys would be a great gift for your dog especially if they love chewing and tasty flavor! This company makes three chew toys - the Wishbone, Dental Chew, and Pawplexer, all flavored with options of: Peanut Butter, Rotisserie Chicken, or the ultimate breakfast food... BACON! Made in the USA and thoughtfully designed for your pooch, crafted without chemicals or artificial flavors. A great gift to put under the Christmas tree or in your canine's stocking!
FitBark - Activity Monitor for DogsThe fitness trend has been on the rise for the past few years and has been encouraging more people to go out and be active. If you're someone who likes to be productive outdoors, well guess what!-- there's a new accessory your pup can use too: the FitBark. You can track their daily activity and monitor their health. Need a work-out partner or plan for a healthier lifestyle this New Years resolution? This is a great gift for your canine companion and you can take the journey together!
RealDogs® Dog Treats are made with only human-grade fresh ingredients. No chemical or artificial additives. Choose from some of their pre-packed selections or personalize your own bag of goodies! As mentioned in various magazines, these dog treats are a great reward for your pet! Spoil them with these good-for-you snacks!
Gifts for Cats: Toys, Treats, and Accessories
ViviPet Elevated Dinning Table
ViviPet has a remarkable pet dining table great for your little kitty! The design has an elevated platform which makes it easier on your cat's eating posture. The bowls can be interchangeable with others and the side container is perfect for growing some wheat grass / cat grass which is very beneficial for your cat's digestion. You can give your cat a classy place to eat!
With so many additives in pet foods and treats now, it's hard to know what's actually good for your pet's nutrition. Luckily, Sojos is a brand that uses only the purest of ingredients for their treats and food, domestically sourced and free ranged. This company offers freeze dried treats that are 100% Venison, Turkey and Salmon-- no fillers, just pure protein goodness for your growing cat! Sojos also makes these treats for dogs. Great snack for a house cat who wants to bring the wild out!
Cats are naturally curious... of course wouldn't a tower full of entrapped balls entertain a curiosi-kitty?! Petstages Tower of Tracks is a a great toy for your feline companion and will give them hours of ball-rolling fun! Just make sure you don't leave it out when its bedtime.. or you might hear them pawing at it all night! Keeps your pet entertained and perfect for playtime. Maybe they won't even knock over the Christmas tree if their distracted by this.
The Holiday season is full of festive fun and seeing your loved ones. Our Prefer Pets 358 Privacy Backpack and 312 Hideaway Duffel pet carriers are perfect for adventures and travel!
358 Privacy Backpack
The Prefer Pets 358 Privacy Backpack is p-awesome for going out with your beloved pet! This pet carrier is convertible from backpack to single strap over-the-shoulder use. One of our most popular designs, this carrier features a deep rear pocket for goodies, extras, or necessities and our signature roll up/down covers for pet privacy and discretion. Seize the world with your fur baby and this pet carrier! Adventure is limitless!
312 Hideaway Duffel™
This 312 Hideaway Duffel™ was awarded 2017 Best New Product for Reducing Canine/Feline Fear, Stress and Anxiety by Fear Free Pets. With two side entries and top-loading opening this pet carrier was designed to be the most accessible yet secure and comfortable home away from home for your pet. Veterinarian recommended. Also equipped with privacy covers on all passage ways and padded intro with a luxurious faux-fur base pad, your pet will be at ease traveling in this pet carrier! 
We only listed two of our Prefer Pets pet carriers here, but if you are interested in all our designs/models click here to shop!
What will you be getting your beloved pet this Christmas?