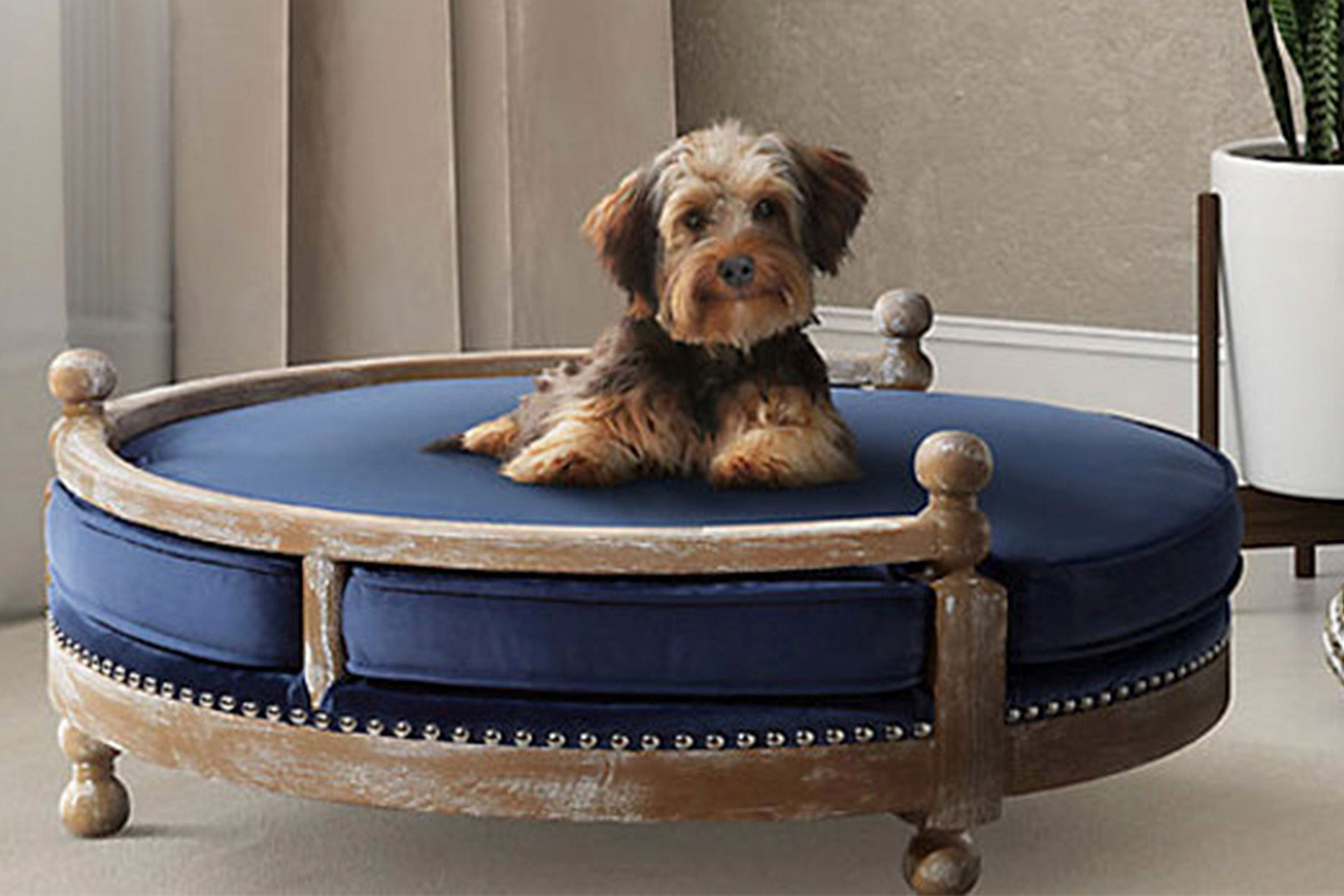 Cat Room and Dog Room Ideas
Some pets can share your whole house without leaving much of a trace, other pets are accidents waiting to happen no matter where they roam. Investing in a pet-friendly space keeps your furry friend happy and maintains the look of your decor. With a few simple changes to any spare room, you can create a clean, functional and fun area for cats or dogs that will help contain their chaos. Use these pet room ideas to kick off the decorating process.
Move Decor Away from the Floor
To prevent accidents from boisterous tail wags or play sessions, keep pet room decor high on the wall. Closed shelving is an excellent place to store opened bags of dog food or cleaning products away from a curious pet. Hanging wall units provide a place to store leashes and treats out of reach as well.
Consider Their Needs
As you draw up a floorplan and pet furniture ideas, make sure to think about the right layout for your animal. Just like people, dogs and cats need stimulation to avoid boredom. Include opportunities for climbing and lounging as well as open spaces to stay active. In a room with a window, arranging furniture to create a perch will provide hours of viewing enjoyment.
Use Durable Fabrics
Man's best friend is also man's messiest housemate. Furnishings soon shows spots and discoloration after muddy playdates. For pet room furniture, opt for stain-resistant materials. Polyester blends and acrylics stand up well to dirty pets, though slipcovers are another option. When choosing rugs and fabrics, make sure everything is washable.
Keep the Color Scheme Practical
Any pet owner knows there's no stopping hair from getting everywhere your animal goes. A trick to make shedding less noticeable on furniture and floors is choosing colors that match your pet. A chocolate lab's coat will blend with a brown couch, and a burnt orange rug conceals a tabby's fur.
Provide Storage for Toys
Like a kid's play area, a pet-friendly room needs plenty of storage to keep toys from taking over the space. Decorative bins and baskets organize and declutter in a way that's also fun and fashionable. Some ottomans and other pet furniture have compartments inside to tuck toys and grooming supplies out of sight.
Add a Pet Bed
If you want to keep pets off nice furniture, consider buying a bed just for them. Giving cats or dogs their own place to rest further prevents dirt and damage to chairs and sofas. To help pet beds blend seamlessly into your interior design, pick a piece that harmonizes with the surrounding decor.
How to Find the Pieces They'll Love
Many animals have specific tastes when it comes to which pet furniture feels, smells and looks good. As you design a cat or dog room, try incorporating different textures and colors to figure out what they like best. After all, it is as much their space as it is yours.